The acronym 'MICE' stands for 'Meetings, Incentives, Conventions and Exhibitions'. MICE is used to refer to a particular type of tourism in which large groups, usually planned well in advance, are brought together for some particular purpose.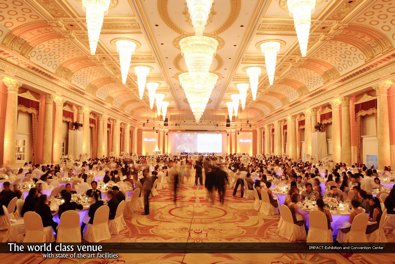 source: www.tceb.or.th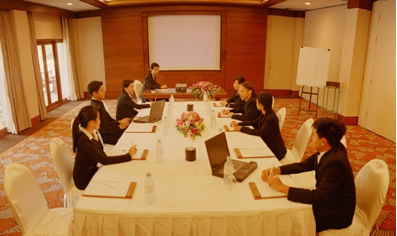 source: www.tica.or.th
The MICE industry plays an important part in Thailand's tourism scene. Thailand, as a prime tourism location, has been developing into an increasingly popular location to hold international events, both for marketing products and holding corporate seminars.
Event planning has become one of Thailand's specialties, and MICE has great potential for future development and growth, to become a key sector in Thailand's already well-established tourism industry despite being hit by the political turmoil in 2008, and the global economic slowdown in 2008 and 2009.
KEY MICE ORGANIZATIONS IN THAILAND
Thai Incentive and Convention Association (TICA)
The TICA was set up in 1984 to operate as a non – profit organization to support Thailand's growth as a preferred destination for MICE.

TICA's membership consists primarily of key players in the MICE industry, including:
Hotels
Destination Management Companies (DMCs) and tour operators
Professional Convention Organisers (PCOs)
Professional Exhibition Organisers (PEOs)
Contractors
Convention centres
Exhibition centres
Advertising agencies
Local attractions, theme parks and entertainment establishments
Travel industry suppliers
TICA focuses its efforts and resources in a number of key areas.
Incentive-related activities
Hosting and co-ordination of familiarization visits
Planning and undertaking sales promotional trips, and participating in trade shows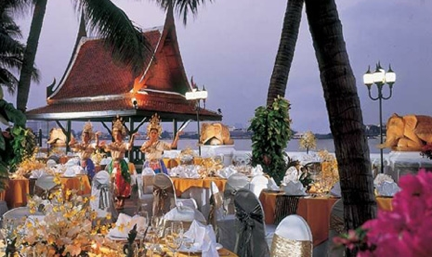 source: www.tica.or.th
Convention-related activities
Developing educational and training curriculums, including the organization of annual educational seminars in major destinations around Thailand
The organization of convention promotion seminars for government officials and corporate executives to raise awareness and enhance their know-how on bidding for and the organization of MICE events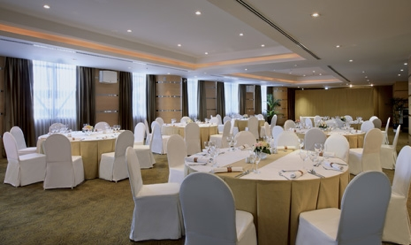 source: www.tica.or.th
Marketing support
The publication of sales aids and promotional materials, such as the Thailand Incentive, Convention and Exhibition Membership Directory which contains a wealth of information on facilities available for events being held in Thailand, and various audio-visual promotional aids
The publication of information folders in Thai and English introducing TICA and other support materials
Thailand Convention and Exhibition Bureau (TCEB)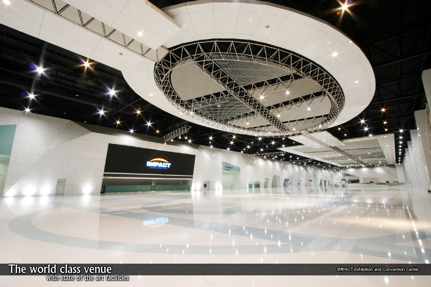 source: www.tceb.or.th
More recently, the Thai government set up the TCEB in 2002, and it began operating in 2004. TCEB was set up to promote, develop, regulate and facilitate MICE so as to develop Thailand's MICE industry into a competitive and viable industry internationally.

TCEB's services include:

Selling
Bidding for international business events. Specific services TCEB performs for bidding include
i. Researching and qualifying Business Events leads
ii. Securing local hosts for international bids
iii. Preparing bid strategy and project management
iv. Coordinating and managing bid lobbying and promotion
v. Preparing and submitting bid documents
vi. Preparing and organizing bid presentation material
vii. Liaising with government and industry to secure support as required
viii. Arranging and conducting site inspections for key decision makers
Supporting private sector with value added to win bids
Training and Certifying
Training and certification in collaboration with worldwide- or nationally-recognized standards such as security standard, environmental (green) meeting standard, professional PCO certification, etc.
Liasing
Liaising with government organizations to improve rules and regulations that are related to MICE industry to elevate buyers' and visitors' experiences to exceed competing countries
GOVERNMENT MEASURES TO STIMULATE MICE
In 2008, the Bangkok Metropolitan Administration and TCEB signed a memorandum of understanding to boost Bangkok's competitiveness in the MICE industry. An initial goal was set for Thailand to become ASEAN's international MICE hub by 2010.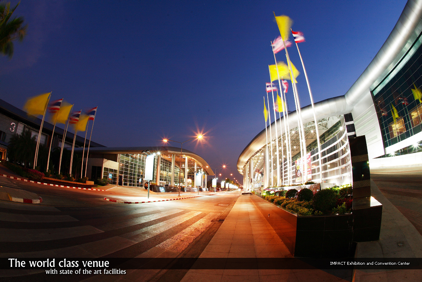 source: www.tceb.or.th
The Bangkok Metropolitan Administration is also developing Bangkok into a more livable city, and has targeted reducing greenhouse gas by 15% by 2012 as a part of plans to develop Bangkok into a green city.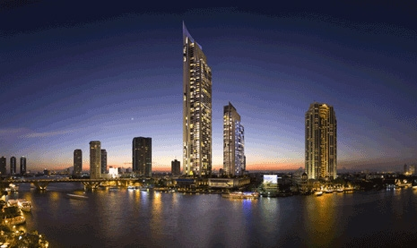 source: www.tica.or.th
To read more about TICA and TCEB, you may visit the following: